Date: 22 March 2023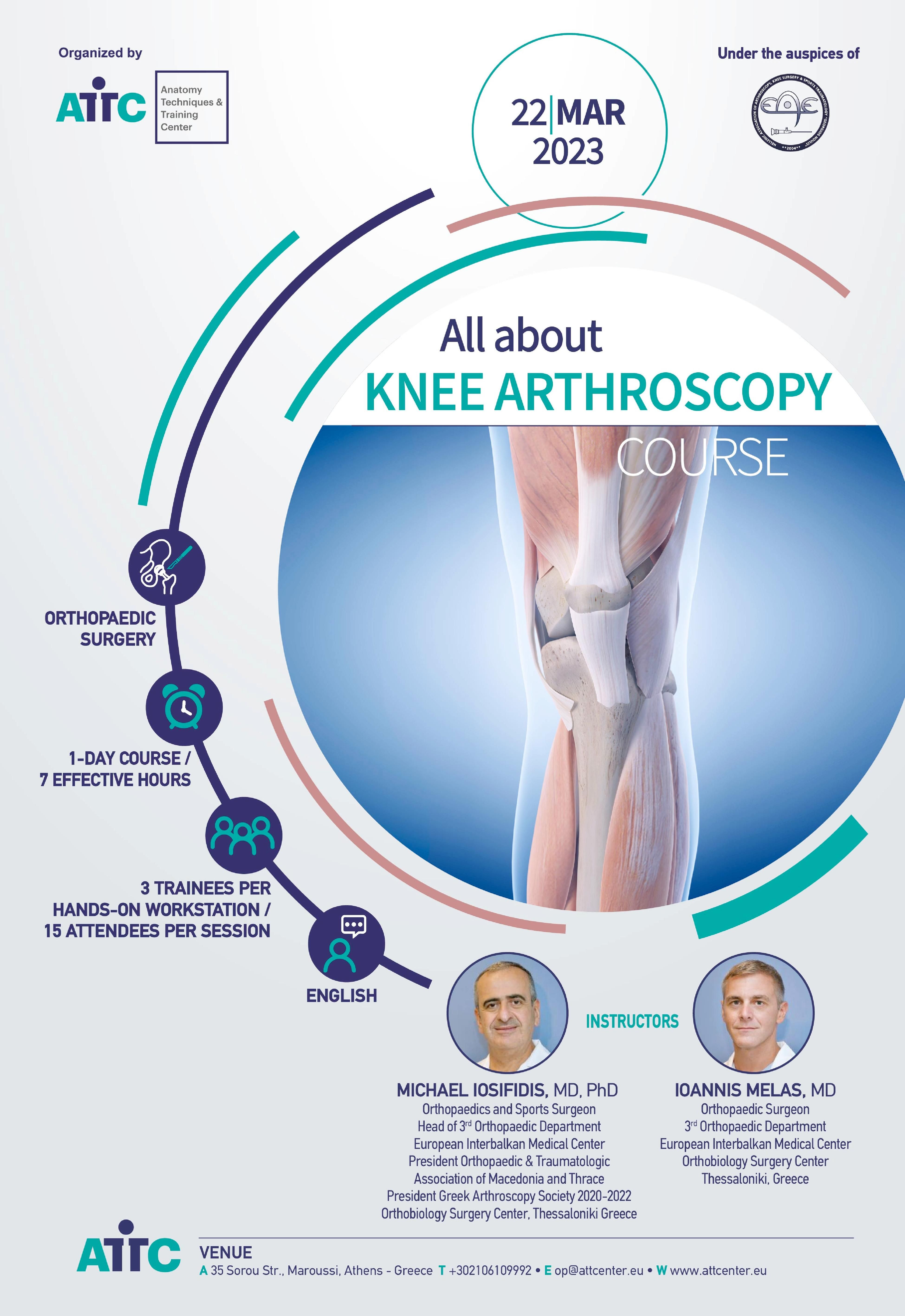 Course Structure:
ATTC provides training course in Knee Arthroscopy for orthopedic surgeons.
Target audience
1-day Basic Knee Arthroscopy Course is targeted for Orthopaedic Surgeons who seek to expand their knowledge and their expertise in their casualties or elective cases basic techniques.
Instructor
Demonstration and supervision is organized by Dr. Michael Iosifidis and Dr, Ioannis Melas, both experienced and recognized orthoapedic surgeon from Thessaloniki, Greece
Educational Methods
Power point (or video) Lecture Presentations, Wet Lab Hands-on
Scientific program
The course comprises both theory and hands-on wet lab training at our fully equipped laboratories, with instruction on how to perform basic knee arthroscopy.
During the hands-on wet lab training, each participant will practice on a cadaver specimen all the techniques.
3:1 trainee to cadaver specimen ratio
What will you learn?
 All about
OR set-up
Portal Placement
Scoping around the knee
How to do medial-lateral meniscectomy or repair
What is a "ramp" and root lesion -how can I see it
ACL reconstruction-10 easy steps for a succeed procedure
After completion, participants receive an ATTC certificate.
Supported by