Date: 13 October 2023 to 14 October 2023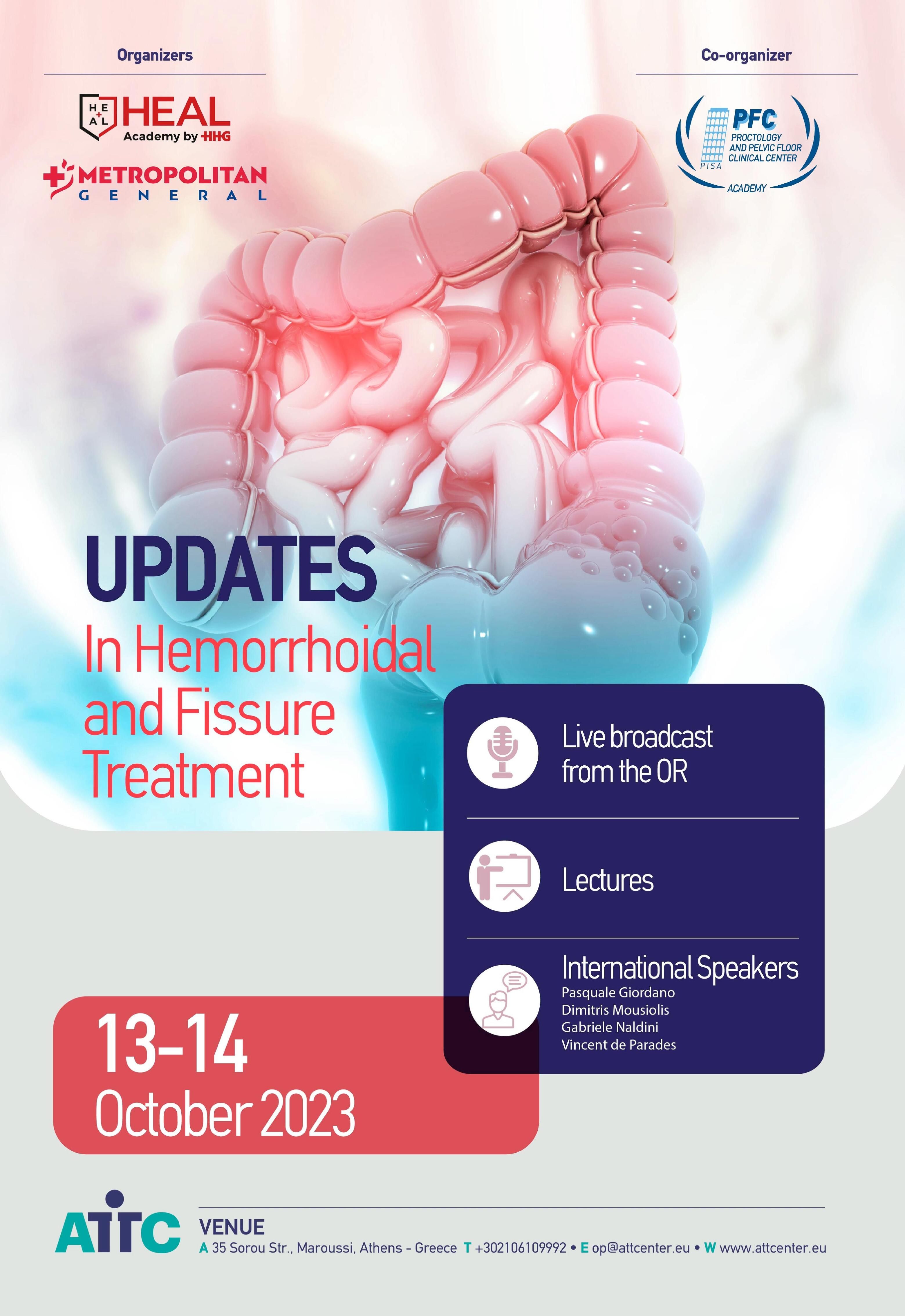 Dear fellow doctors,
We would like to thank you for accepting our invitation to this workshop. Your presence is valuable, and your experience will contribute for the purpose of this workshop which is to evaluate the modern techniques and make them accessible for the surgeon and beneficial for the patient.
Together we will improve our knowledge and surgical skills,  at any domain of anal and rectal pathology and treatment. 
We are happy to have you with us and we hope that you will find the speeches and live presentations mostly interesting. 
The coordinator
Dr Mousiolis Dimitrios
Director of anal and rectal surgical clinic. 
 Athens Metropolitan General Hospital